The first step in trusting a lawyer is to trust their website.
When clients look for reputable lawyers, mediators, law firms and others providing legal advice, it's essential that their website reflect their professionalism, competence and trustworthiness. Moreover, they can become an invaluable business and marketing tool.
At Your Web Department we design, build, host and support a number of websites that cater to the legal services industry. They vary in size and scope, but all our legal services websites are capable of providing:
Proper Information Architecture
Superb design
Outstanding performance and reliability
Accessibility compliance
Mobile optimization
Robust blogging
Multilingual capabilities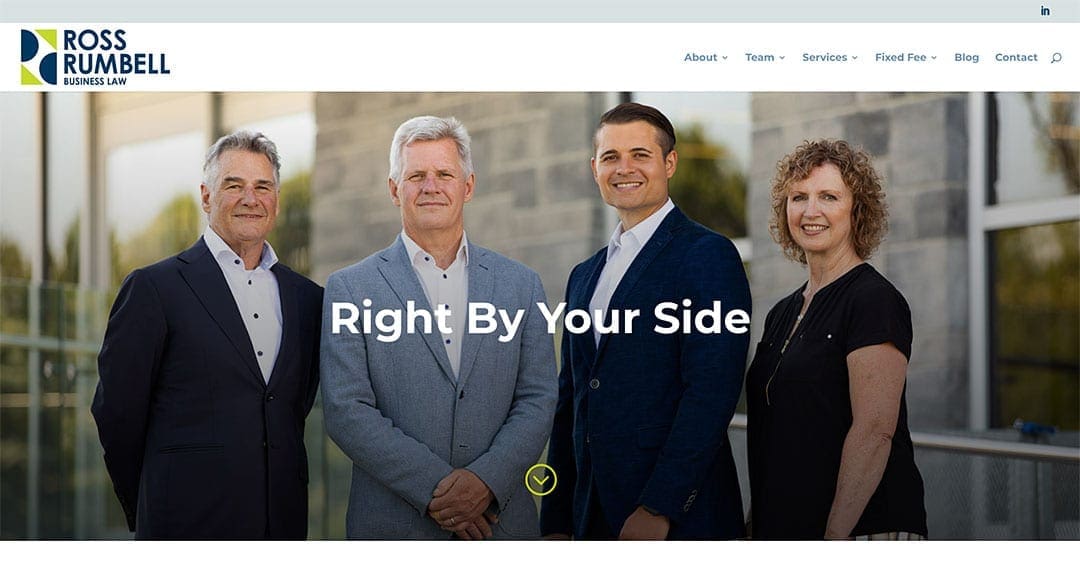 Ross Rumbell Business Law
Ross Rumbell is a boutique business law practice serving companies in Toronto and across Ontario.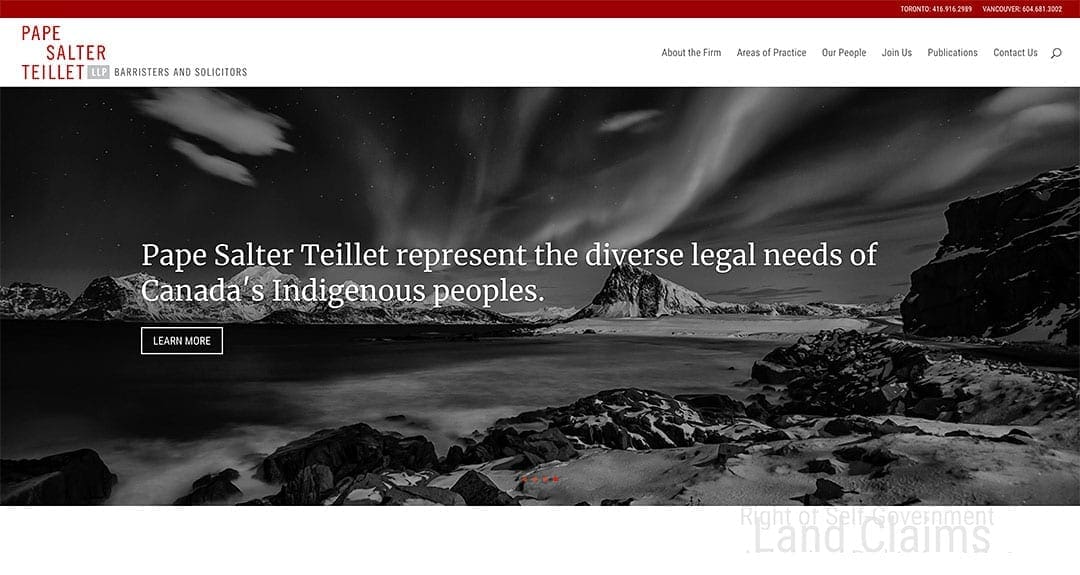 Pape Salter Teillet LLP
For over 30 years, Pape Salter Teillet has worked with clients to advance their Indigenous and treaty rights through litigation before all levels of court.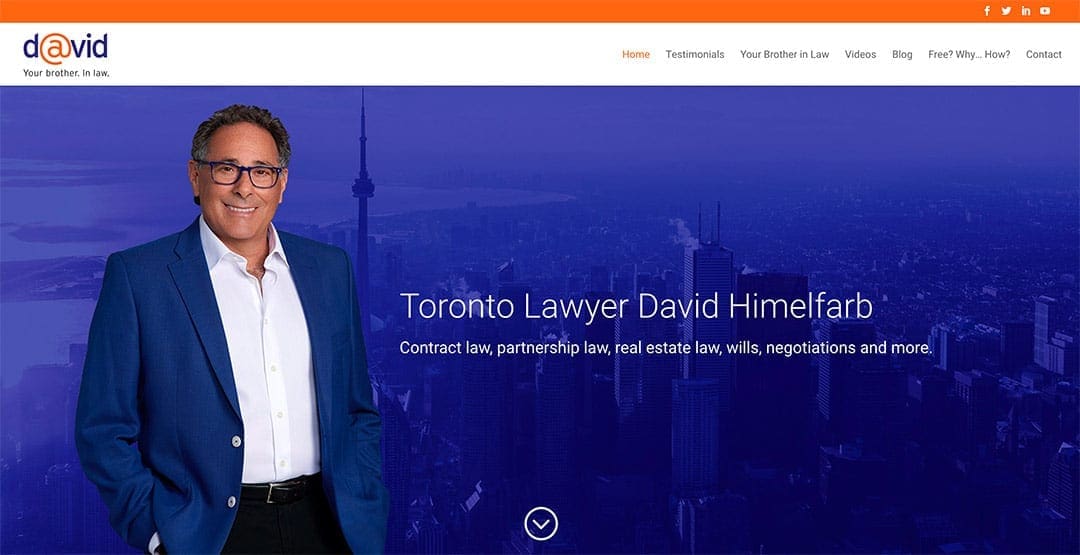 At David
Toronto lawyer David Himelfarb has developed a strong niche in Contract, Business and Real Estate Law, Negotiations & Dispute Resolution.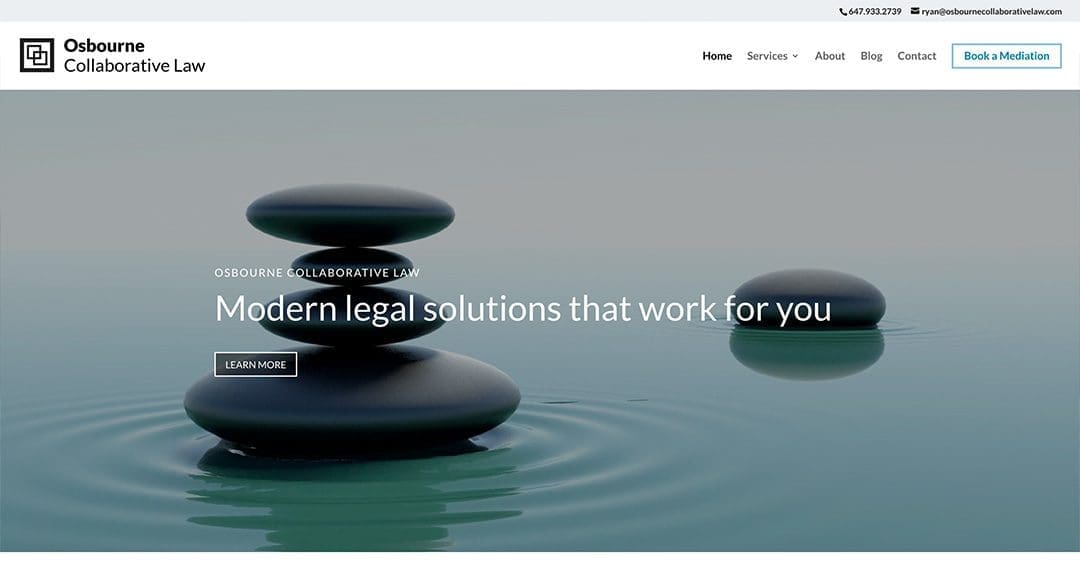 Osbourne Collaborative Law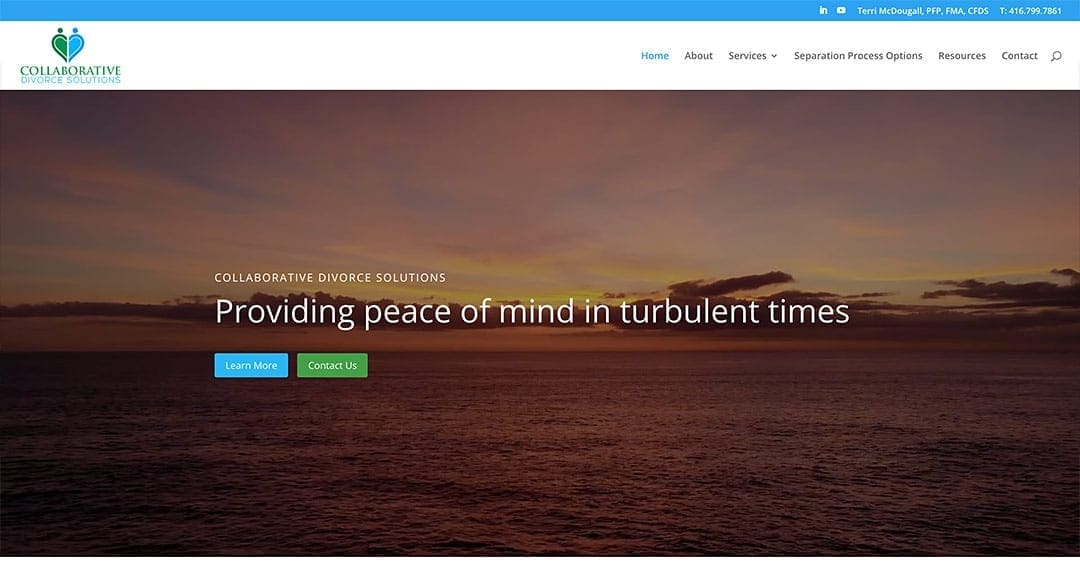 Collaborative Divorce Solutions
www.collaborativedivorcesolutions.ca
Terri McDougall has a passion for working with clients in transition. Her goal is to assist couples in getting through a difficult and emotional time, efficiently and productively.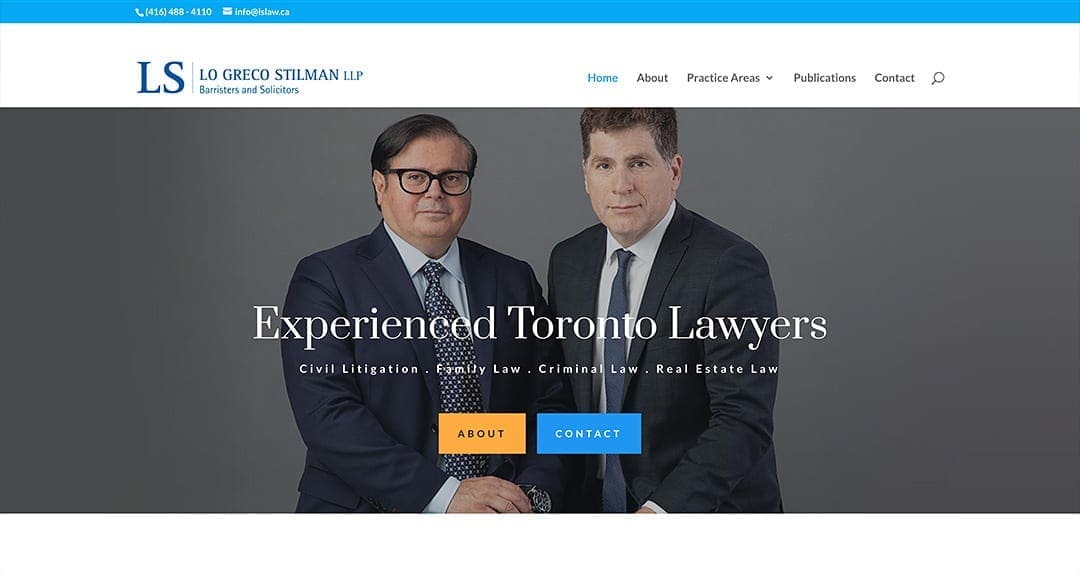 Lo Greco Stilman LLP
Lo Greco Stilman LLP is a leading  litigation and criminal defence law firm located in Toronto, Ontario.