We've created more than 2,000 websites
We have been designing and building websites since 2006. Our clients come from a variety of sectors – Financial, Healthcare, Business, Law, Consulting, Engineering, Technology, Non-Profit Organizations, Government and others – and they range in size.
We strongly believe in good design and attention to detail, and adhere to best practices in terms of search engine optimization and accessibility.
"I've said it before, and I'll say it again. You YWD guys are amazing!"
SalesWise Academy
SalesWise Academy is the sales development program for today's business world. It offers powerful customizable tools designed specifically for sales leaders and teams involved in technical, complex selling.
Georgia Hardy Tours
Georgia Hardy Tours is a premium travel company that designs custom itineraries around the globe for discerning small groups, student travellers and educational institutions.
Mavericks Water Polo
The Mavericks Water Polo Club has been a force in Ontario and Canadian Water Polo since 1992.
Hanson Canada
Hanson Canada is a private education group providing secondary, post-secondary, and language programs to both domestic and international students.
Brightlights Inc.
Brightlights is a specialist in recruiting exceptional leadership talent for small and mid-sized technology firms in the GTA and KW area.
PCCA Patriots
All Pineapple Cove Classical Academy in Florida's teams' info – rosters, news, events, an online store for fans – are included in this stylish website.
Montcrest School
Montcrest is a co-educational, independent school that provides children with a solid academic foundation for future success in education and life.
HSL School of Languages
HSL School of Languages provides you with the tools to learn a brand new language and to build your Canadian family.
Park Supply Company
Since 1963, Park Supply has welcomed all homeowners, builders, designers, contractors and plumbers in Huntsville, North Alabama and South Central Tennessee.
Carvalho Coffee
Carvalho Coffee roasterie and store in Oakville, Ontario imports the best specialty coffee directly from Brazil.
Pape Salter Teillet LLP
For over 30 years, Pape Salter Teillet has worked with clients to advance their Indigenous and treaty rights through litigation before all levels of court and through the negotiation and implementation of agreements.
At The Core Yoga
At the Core teaches effective Yoga and Meditation in London Ontario. They offer gentle Yoga and Meditation Classes. Fun and inspiring Courses that are easy, convenient and really work.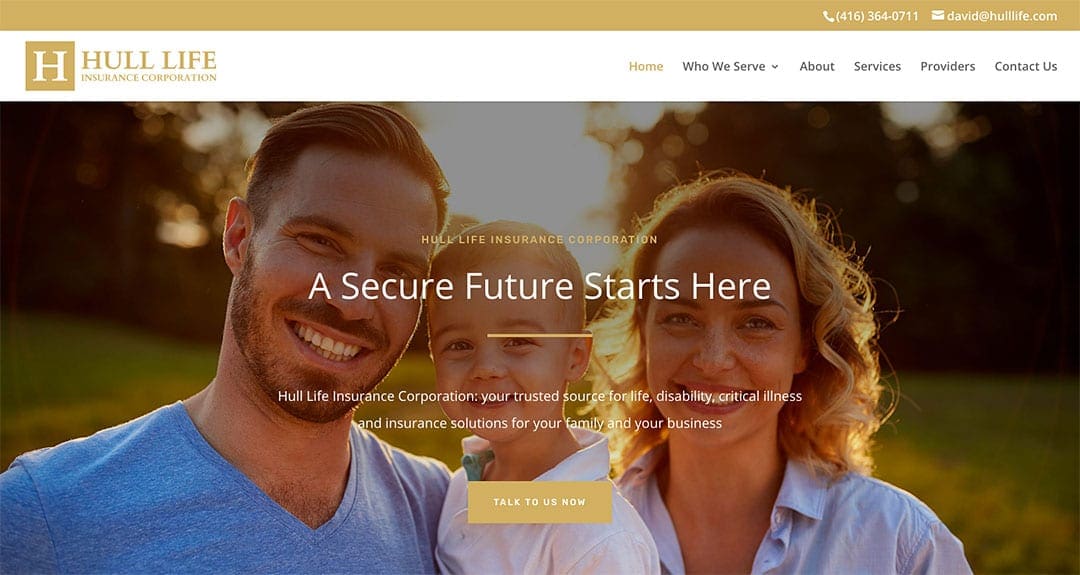 Hull Life Insurance Corporation
For more than 40 years – and four generations – Hull Life Insurance Corporation has been a reliable and widely respected name in insurance serving the Greater Toronto area.
Gold Medal Consulting Group
Ron Bremner is a a nationally-known and respected leader, guiding companies, teams and individuals to unprecedented levels of success.
At David
Toronto lawyer David Himelfarb has developed a strong niche in Contract, Business and Real Estate Law, Negotiations & Dispute Resolution.
Own Time
Own Time is a productivity and time management consultancy business that will show your team how to create the habits needed to achieve results.
Canada Career Counselling
www.canadacareercounselling.com
Since 2009, Canada Career Counselling's mission has been to support individuals in enhancing their career-related fulfillment and success.
Southview Homes
Southview Homes is a team of experienced construction builders, carpenters and tradesmen who specialize in custom home construction, major renovations, multi-phase builds, and home restorations.
Gagnon Opticians
Since 1968, Gagnon Opticians of Sudbury has been Northern Ontario's trusted source for complete family vision care.
Impetus3
The Impetus3 approach can both inspire and harness ideas. They guide major organizations through proactive or reactive – but always productive – change using proven strategic and thoughtful methods.
SELECT CLIENTS BY INDUSTRY
"We adore your website and the trips on offer. Thank you both again for making the new website happen."
OR CALL: Toronto: 416.361.6161   |  Toll-free: 1.866.986.3464