Your professional help can be essential to people. Ours can be for your website.
If you are a Psychologist, Wellness Specialist, Life Coach, Yoga Instructor, Meditation Instructor, Physiotherapist, Occupational Therapist, Healer, Addiction Counsellor or work in an organization that provides any of these services, having an effective website is crucial for the success of your business.
Not only should best Search Engine Optimization (SEO) techniques allow people to easily find you online, but you should also be able to convey to them exactly what makes your services essential and unique.
Here at Your Web Department we understand the importance of good design. Using proper photography and video assets, a colour scheme and typographic treatment that reinforces your brand and an overall look and feel that just feels "right" can be the difference between a website that looks amateurish and one that conveys your professionalism and expertise.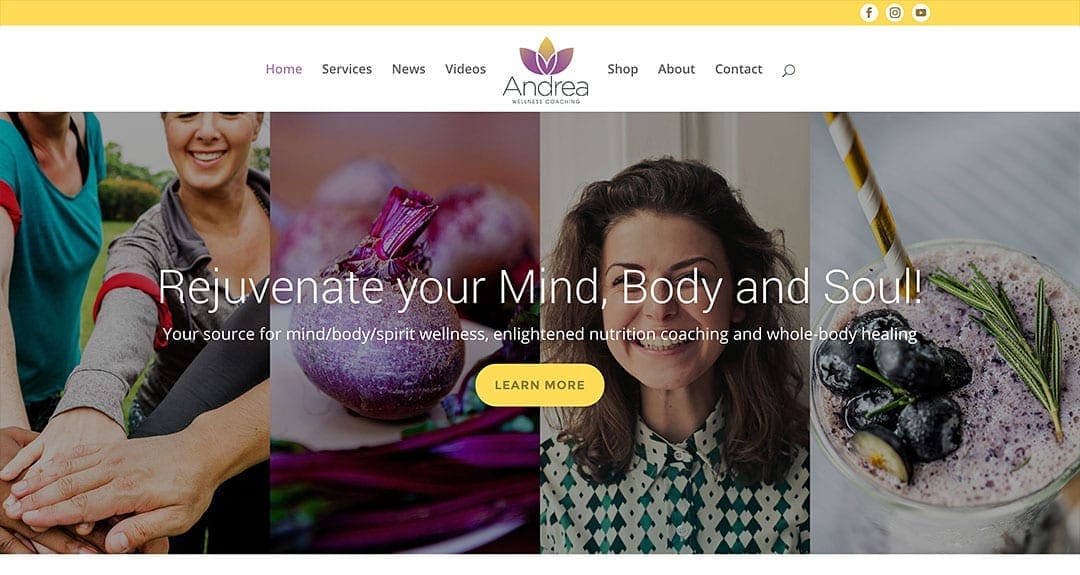 Andrea Wellness Coaching
Andrea Wellness Coaching is a boutique wellness practice dedicated to helping transform your health and bring out the best, most beautiful and luminous you.
At The Core Yoga
At the Core teaches effective Yoga and Meditation in London Ontario. They offer gentle Yoga and Meditation Classes.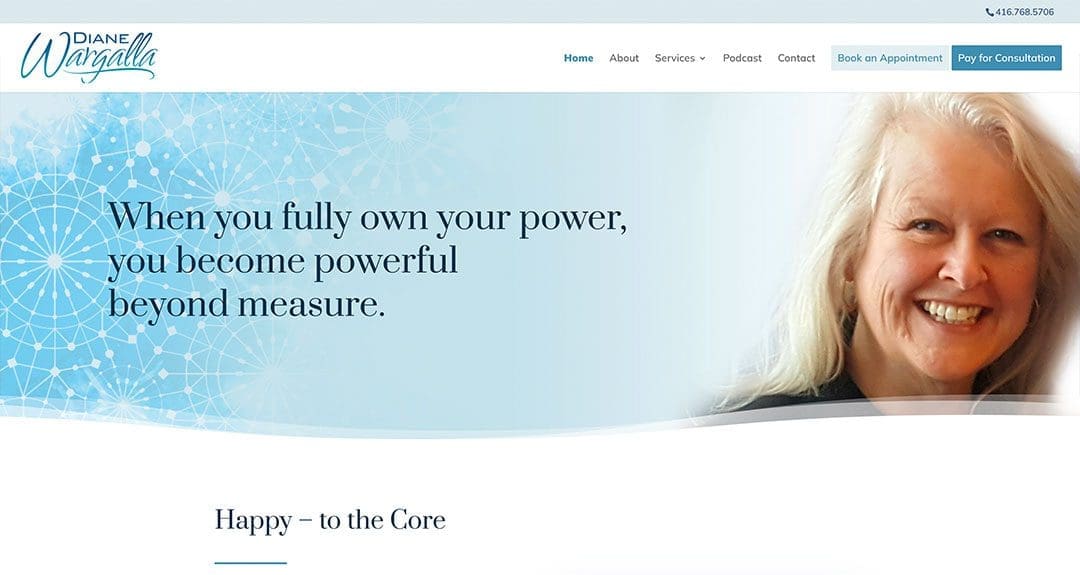 Diane Wargalla
An international speaker, mentor, psychic, medium, teacher, entrepreneur and host of "The Happy Medium Podcast".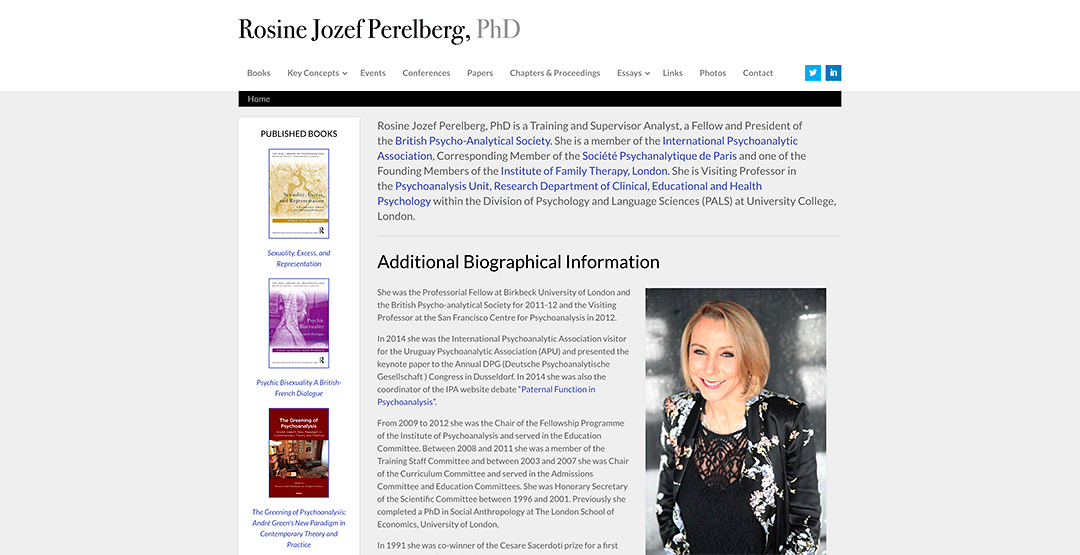 Rosine Jozef Perelberg, PhD
Rosine Jozef Perelberg, PhD is a Training and Supervisor Analyst, a Fellow and President of the British Psycho-Analytical Society. 
FreshStart Recovery
Since 1992, Fresh Start has been helping individuals and their family members recover from addiction.