Since 1986 CableServ's engineering group has helped cable operators develop creative and cost effective HFC solutions, which include forward and return bandwidth, band-split considerations and node segmentation. They have a very large database of products, which were hosted in an older platform.
They needed to offer visitors the ability to browse and search through thousands of products containing photos and specifications. CableServ's own team needed a CMS that would enable them to input the required information fast, and without coding. In addition, they required that the website be capable of dynamically generating a PDF of any product on the fly – using the data stored in the database – so clients can download it at their convenience.
Working in partnership with application developer Ollon in Toronto, the new PDF generation feature that was integrated into the website is proving to be very useful to their audience, while at the same time substantially reducing CableServ's own maintenance costs, as it eliminates the need to manually compose PDFs. The website has an unobtrusive and clean look, built using the Bootstrap framework.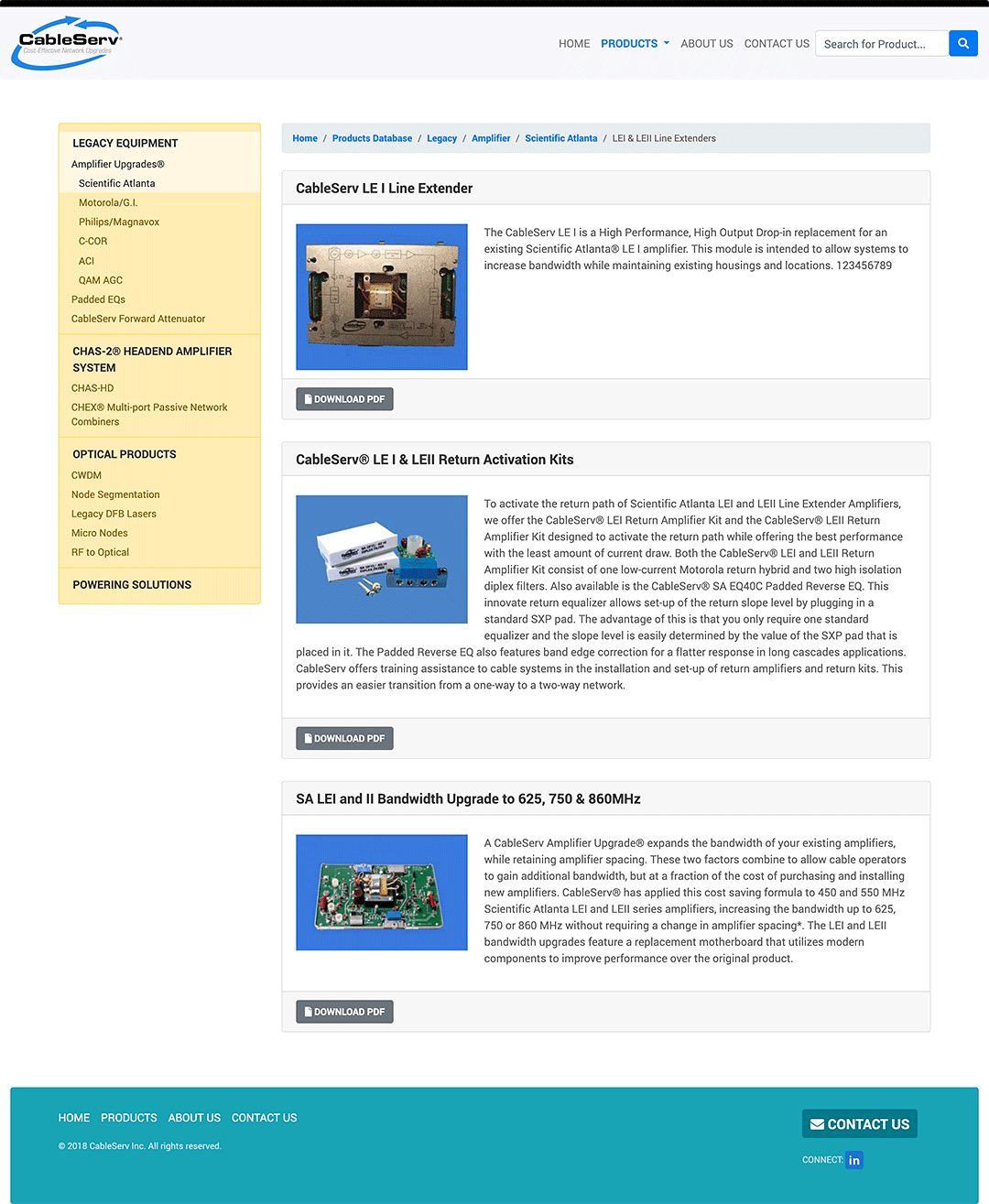 www.cableserv.com