Real Estate Listings
If you have a real estate website with Your Web Department, the WPL Real Estate plugin by RealTyna will have already been installed, configured and customized for you.
Note: below you will find just basic instructions on how to manage real estate listings. If you're not familiar with the RealTyna plugin or WordPress or don't have the time to manage your listings, we can do it all for you. From inputting the text and preparing images and videos, we can take care of everything.
Let us know if you're interested!
The front-end
A typical listing page looks like the screenshot below: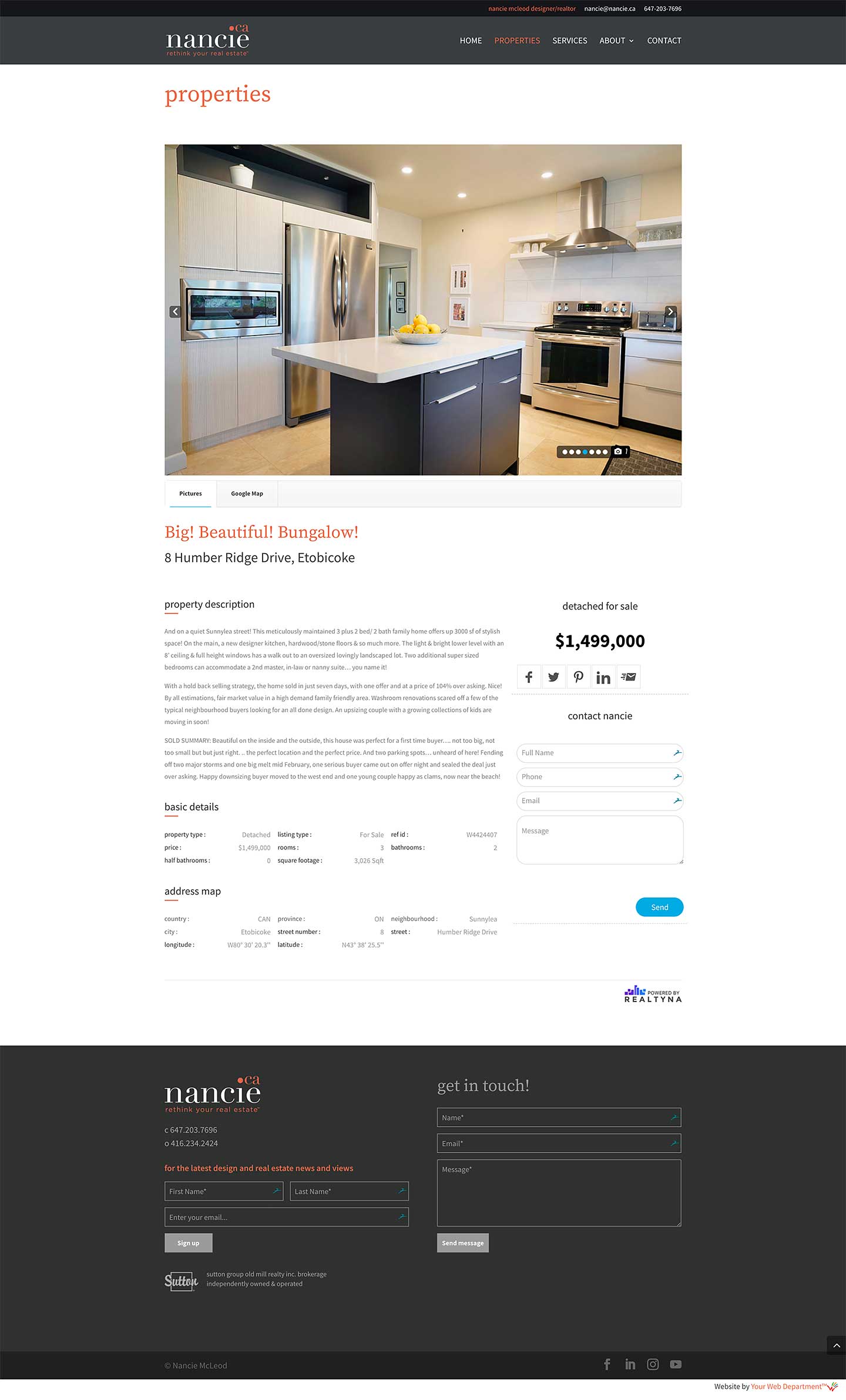 Managing Lists
From your website's Admin, select WPML > Listing Manager. All listings will be shown, as in the example below: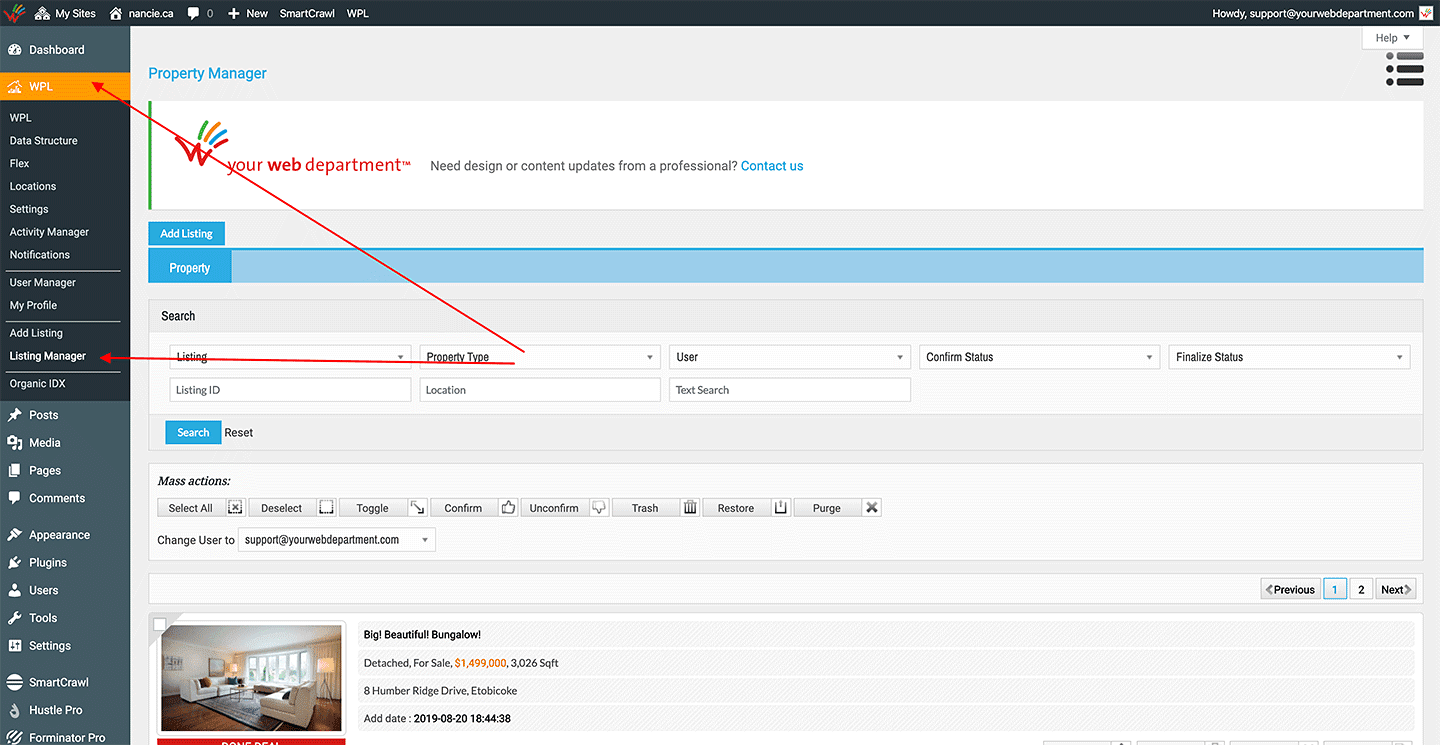 To edit an existing listing, click the Edit button for the listing (if you'd like to add a new one, click Add Listing on the left column.)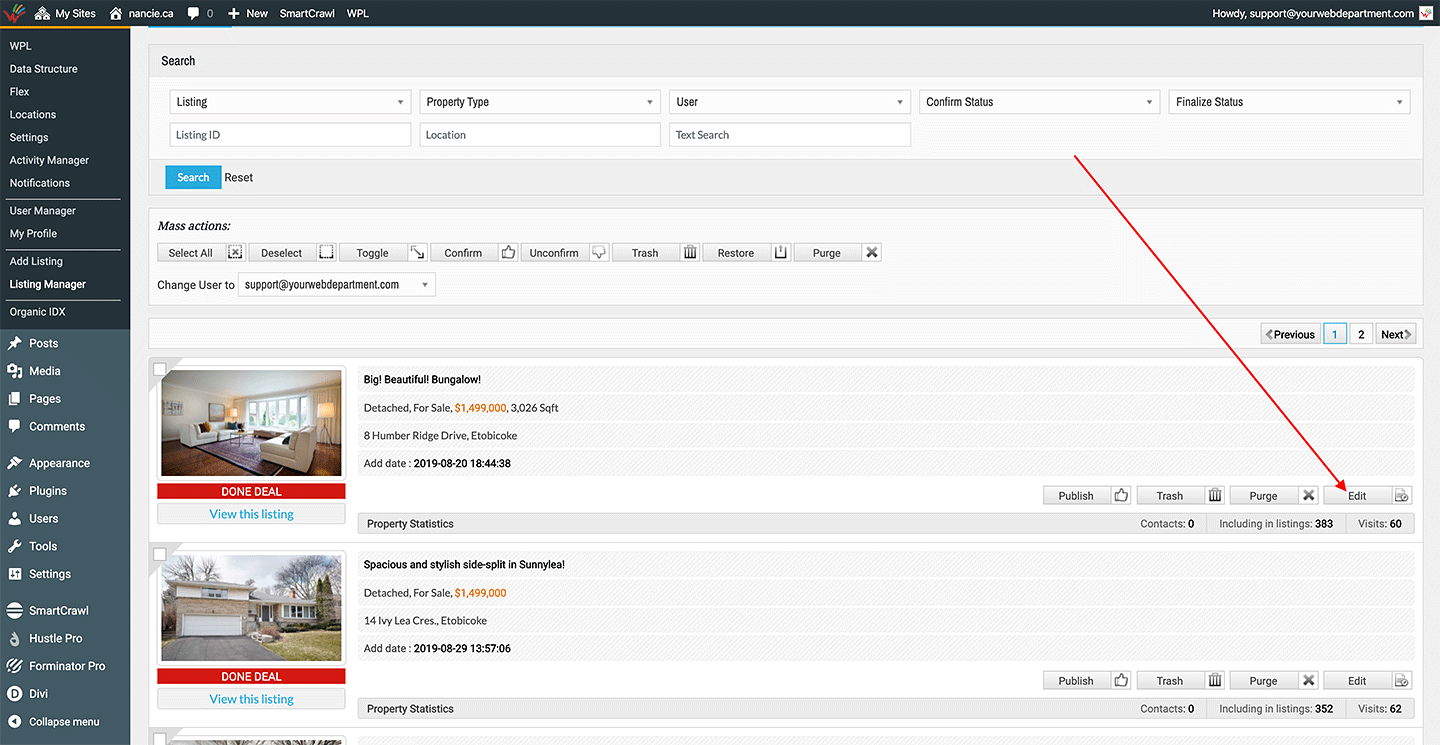 Basic Details
Click the Basic Details button, then add/edit the fields as needed. The Manual Order field is used to modify the default order in which the listings are displayed on the front-end: listings with higher numbers will appear first.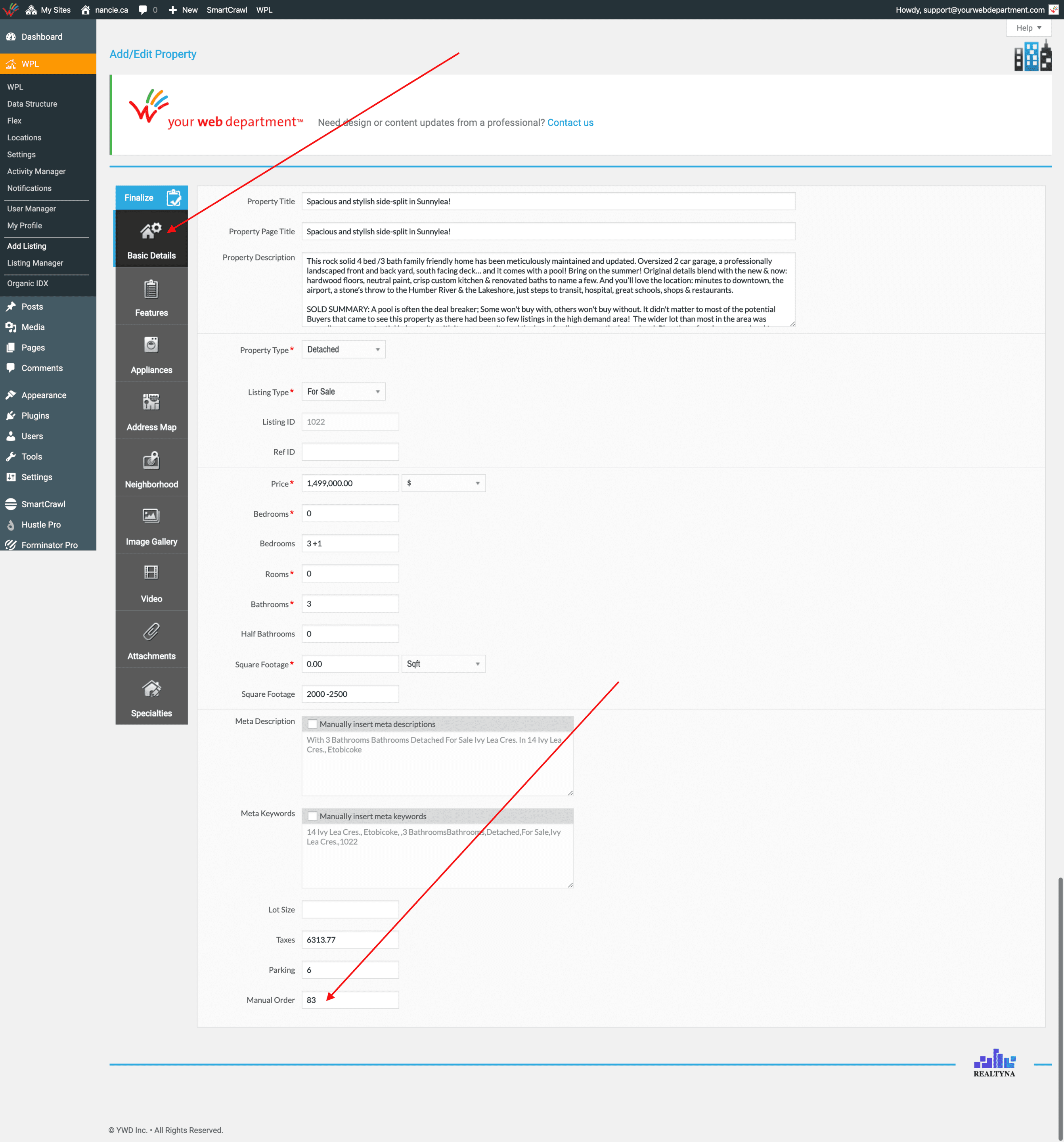 Address Map
Enter the Country, Province, City, Postal Code, Street Number and Street (Neighbourhood is optional, for marketing purposes.) The map at the bottom should then update automatically to reflect the information entered.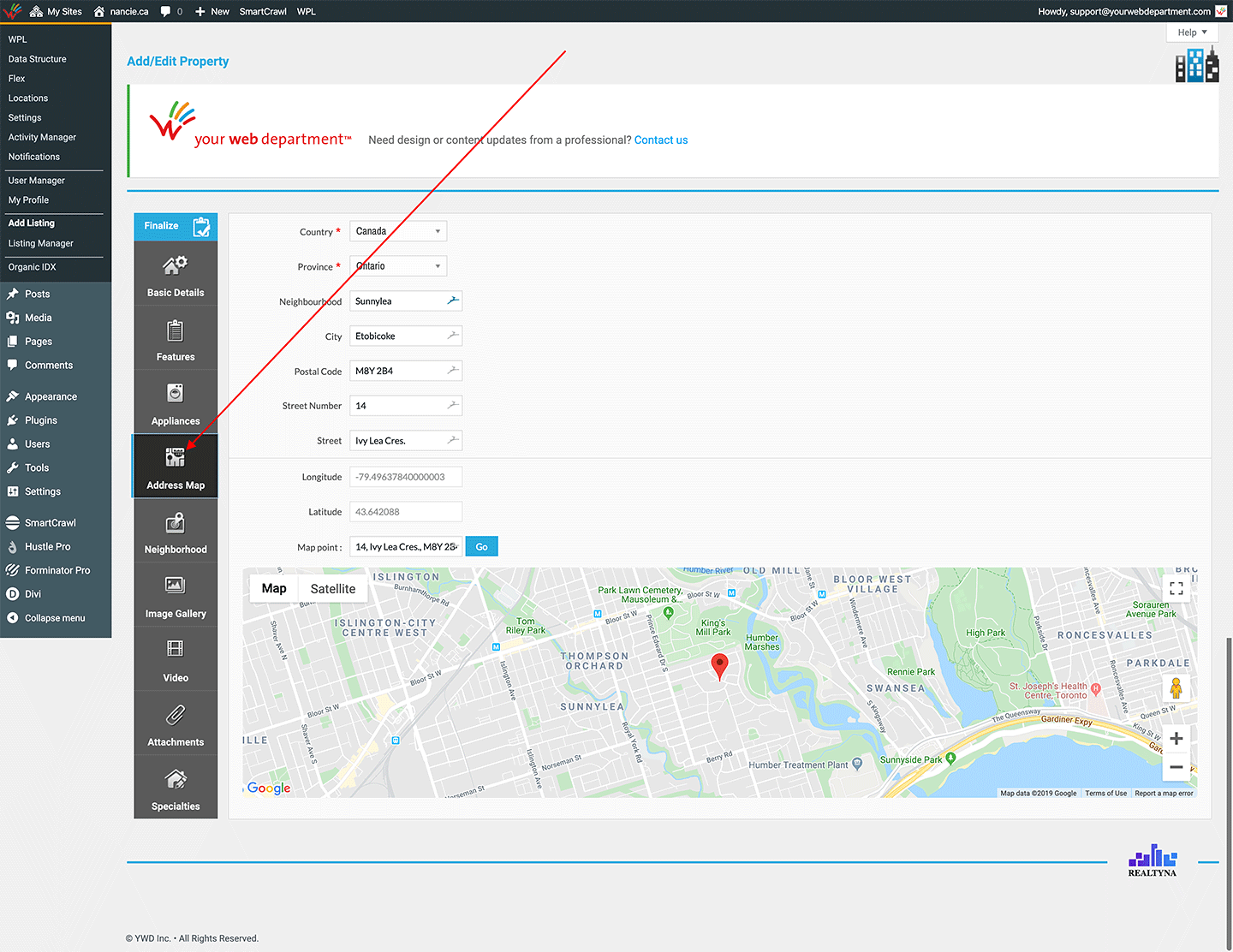 Image Gallery
Click the Image Gallery button, and select the files from your computer that will make up the image gallery for the property.
Ideally, images should be about 1200×800 pixels, saved in the .jpg format.
Try to limit the number of photos to 10 or less; more than that will cause increase the time it takes for the page to load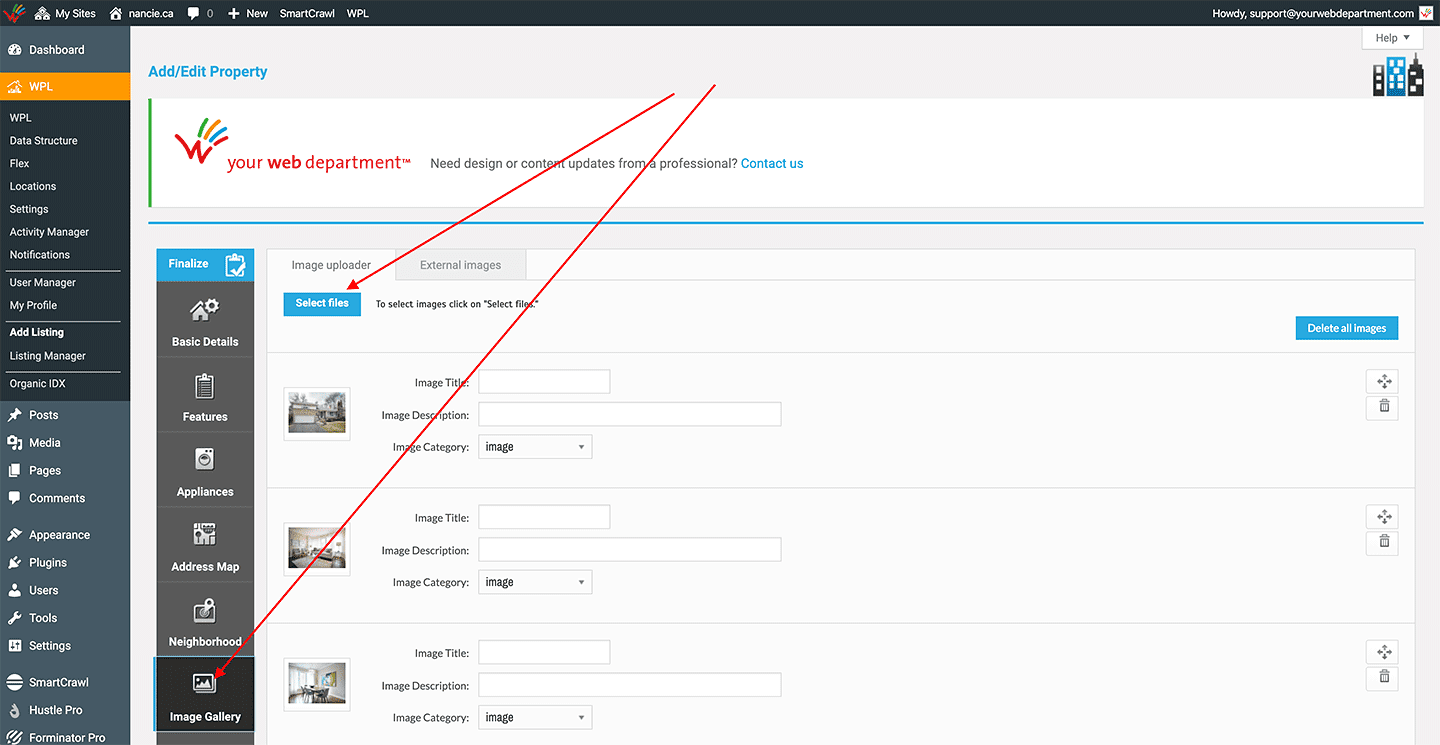 Setting up Specialties
RealTyna refers to property statuses as 'specialties'. They're indicated by a small coloured box overlaid on top of the listing, as in the example below:
Click Specialties, and check the box(es) that apply to the listing.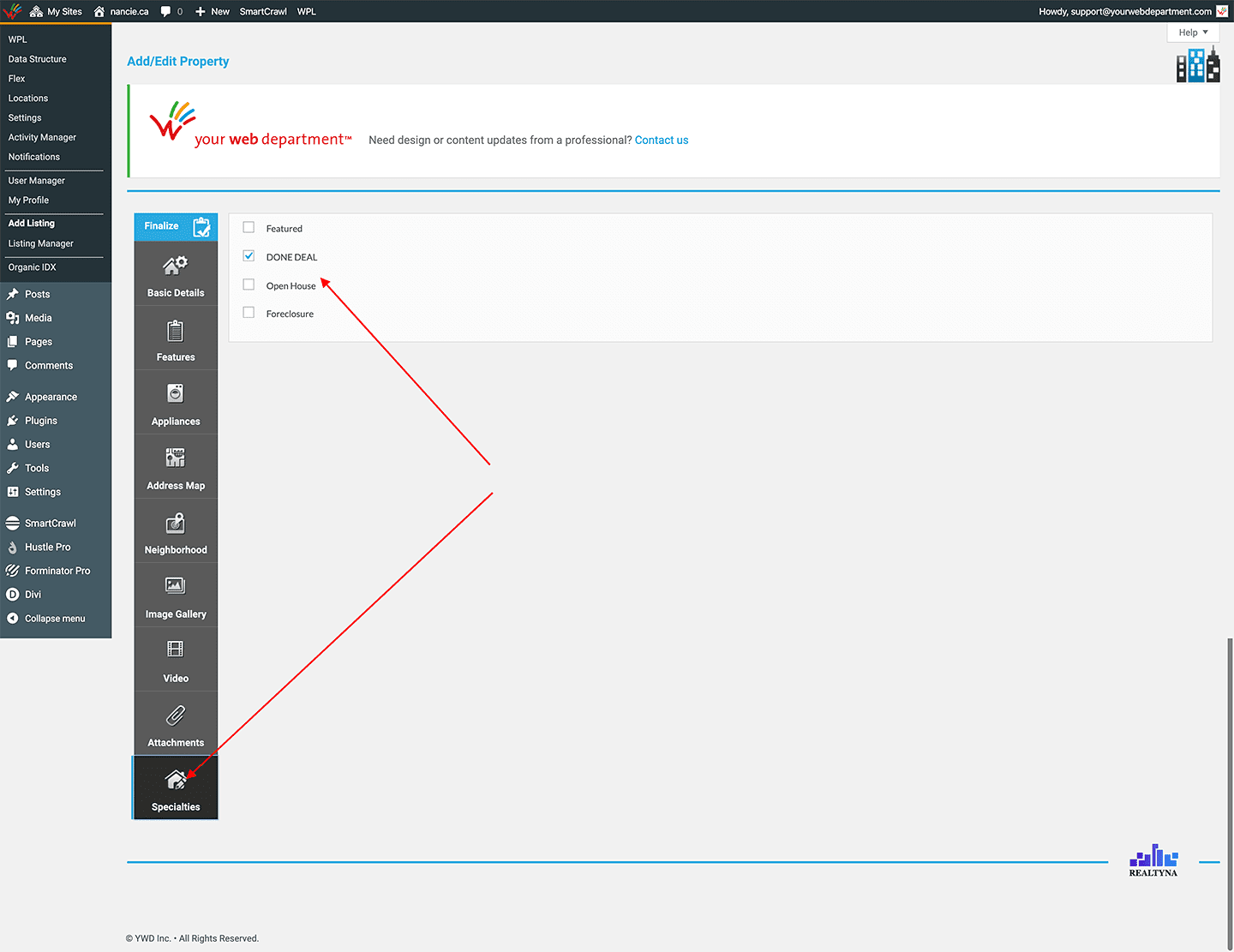 Finalizing
Whether you're adding a new listing or modifying an existing one, you MUST click the Finalize button at the end. If you don't, not only will your changes not be saved, but the listing itself will become unavailable on the front-end/live website.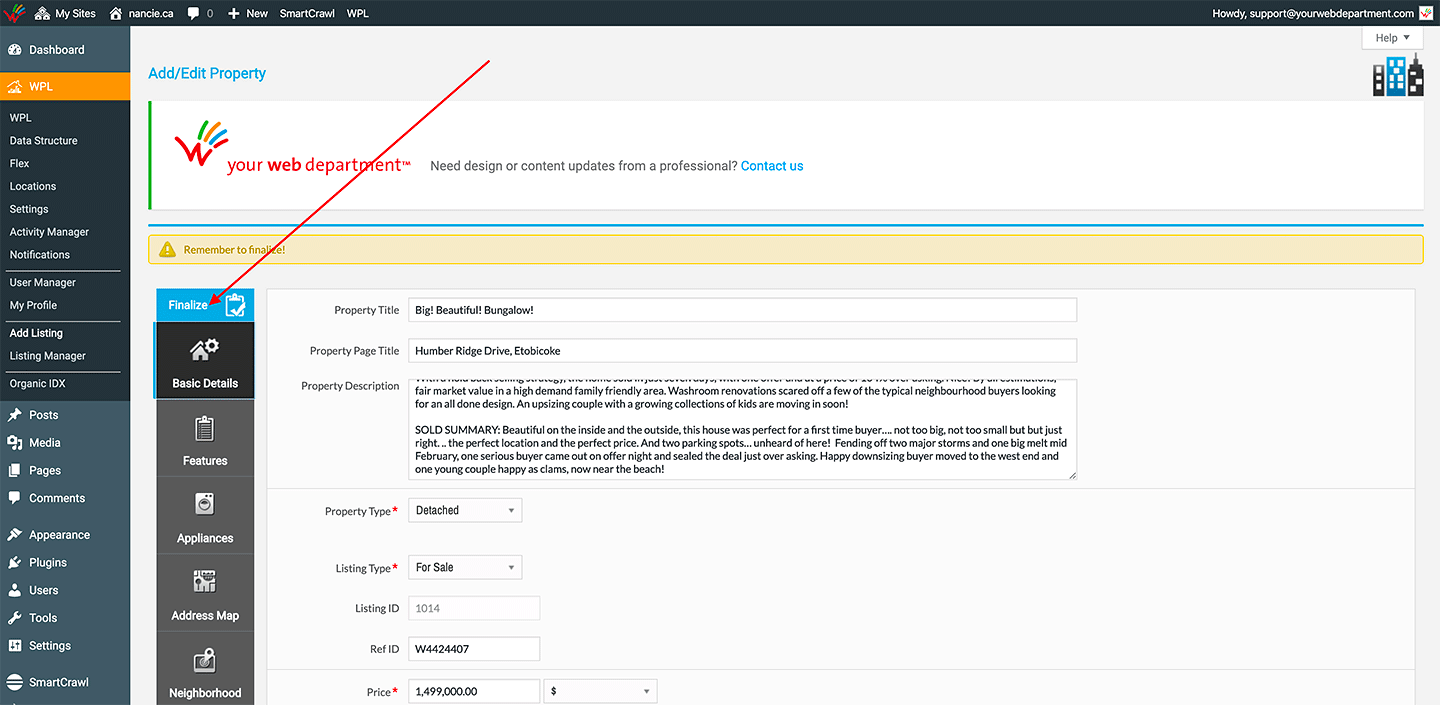 IMPORTANT
Remember to click the Finalize button to save your changes and to allow the listing to be displayed on the front-end/live website!