Click and drag the orange bar to reveal the new website: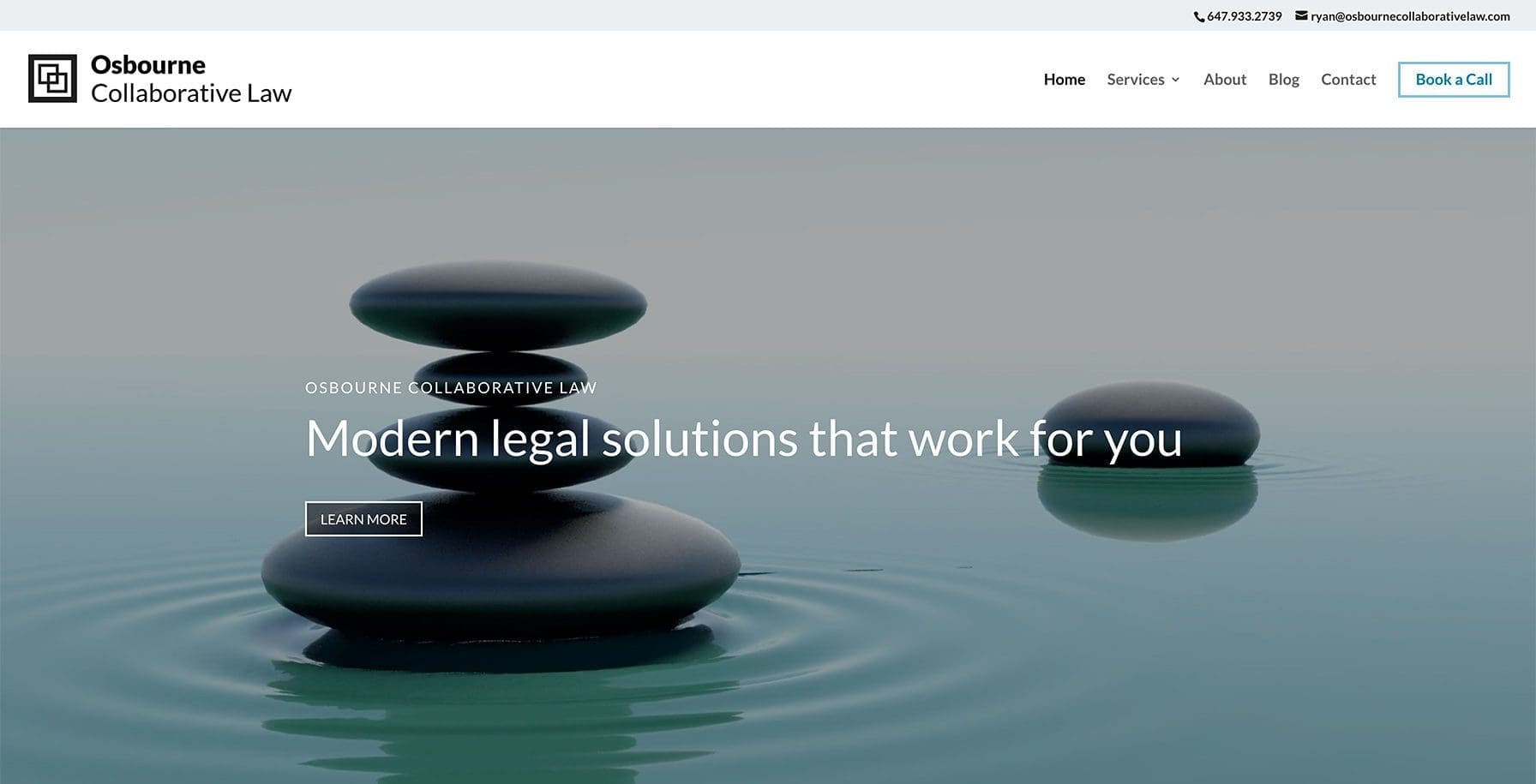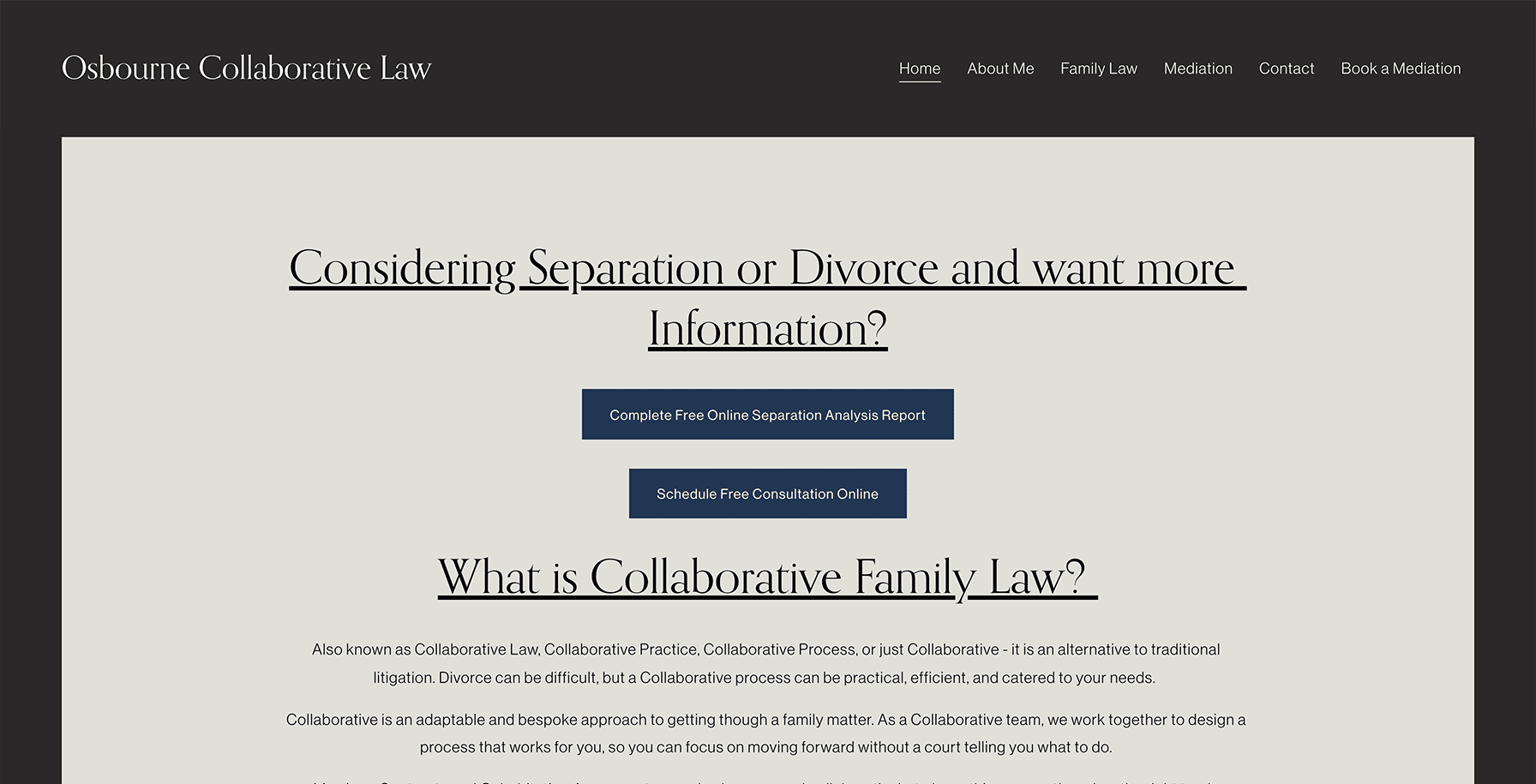 Osbourne Collaborative Law offers customizable, out-of-court dispute resolution and family restructuring services in Ontario. They offer a customizable, efficient, and practical approach, bringing years of training and experience to their work.
They engaged with us because their website simply wasn't reflecting their level of professionalism. We completely redesigned it, tweaked the content and and built, host and are supporting in our secure WordPress platform.