The Your Web Department Blog
For over 35 years, OMNITERM has been developing and producing innovative hardware and software solutions for the entertainment industry. Unfortunately, their website had been left basically untouched for a long time.
Pinpoint is the story of how a business guy (Michael Marmur) turned his photography hobby into Canada's only national corporate event and business portrait photography company.
Your Web Department designed and built Michael Stern Associates' new website. Content is now easily updated directly by the client, no coding required.
MAP Auto Parts wants to help you keep the car you love on the road longer. With two locations in Ontario, they are professional dismantlers, and sell only high quality refurbished Mercedes and BMW parts.
No one said it was fair, but Google will now punish your site rankings if you do not have a mobile website enabled starting April 21. That sounds a...
Collectively, they have facilitated more than 500 meetings, workshops and corporate retreats, facilitated brand and marketing strategies for over 30 organizations and conducted more than 1,500 personal interviews with C-level executives and managers.
They came to us in need of a website that not only looked great but also allowed them to easily update the content on their own.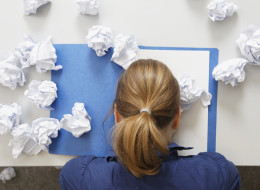 One of our Your Web Department customers, Tanya Raheel ( www.discoveryourawesome.com ), wrote a great, and very personal piece, on entrepreneurism and failure and other stuff called, Why We Sould...
We build a lot of websites. The most difficult aspect is always about how to start or restart a website.
We've made it easy to think about how...