MAP Auto Parts wants to help you keep the car you love on the road longer. With two locations in Ontario, they are professional dismantlers, and sell only high quality refurbished Mercedes and BMW parts.
No one said it was fair, but Google will now punish your site rankings if you do not have a mobile website enabled starting April 21. That sounds a...
Collectively, they have facilitated more than 500 meetings, workshops and corporate retreats, facilitated brand and marketing strategies for over 30 organizations and conducted more than 1,500 personal interviews with C-level executives and managers.
They came to us in need of a website that not only looked great but also allowed them to easily update the content on their own.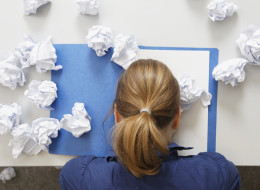 One of our Your Web Department customers, Tanya Raheel ( www.discoveryourawesome.com ), wrote a great, and very personal piece, on entrepreneurism and failure and other stuff called, Why We Sould...
We build a lot of websites. The most difficult aspect is always about how to start or restart a website.
We've made it easy to think about how...
When the time came to redesign her website Dr. Smith chose Your Web Department. In a matter of days we completely revamped her website with a completely new look and feel.
Your Web Department built a new website that remained faithful to ILG's previous web presence. We also implemented a third-party solution that allows the client to easily manage all the aspects of their membership system on their own.
Not only is Your Web Department a very flexible platform to build websites; it also allows clients to update content very easily. That's a critical aspect for Georgia Hardy, who is constantly adding new programs. The system allows them to duplicate entire pages with a single click, and then modify the information as needed without any coding.